We handle the day to day
to free up time for what's important to you.
Streamlining bookkeeping and financial processes for you and your Perth business.
Advanced Bookkeeping and BAS build lasting client relationships by providing valuable advice when you need it, not just when you ask for it. We have a team of experienced professionals who pride themselves on always being available for our clients to help navigate any personal or business issues they are experiencing.
We listen to our Perth clients' needs and work side by side with those who share our vision and a desire to succeed. We care about our clients and want to help them develop, improve and grow their business by providing hands-on services that are practical, tangible and create long lasting value.
Advanced Bookkeeping Perth take care of everything bookkeeping including reconciling, reporting and payroll to lodging BAS and meeting ATO compliance.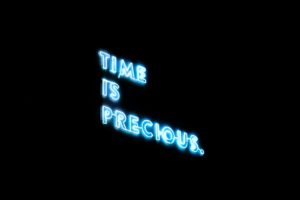 Do you spend too much time on your accounts? It could be time to engage the services of a BAS agent to help you with bookkeeping and ATO reporting.
We'd love to talk about how we can help save you time and money. Let's talk.
Do you want to understand more about PAYGI and PAYGW? If you're new to business or going to employ people, you'll need to withhold income tax payments for employees and plan for income tax payments for your business. Book a tax planning session today.
Our team of friendly and experienced bookkeepers and accountants are here to help you achieve your business and personal goals.
We listen to your needs and provide solutions to the challenges you face.
We've used Advanced Bookkeeping and BAS for a number of years and I can honestly say it's one of the best investment we've ever made in our business. Advanced Bookkeeping and BAS have streamlined our bookkeeping and simplified everything which really helps for quarterly BAS lodgements and year end accounting.I would highly recommend Advanced Bookkeeping and BAS for any Perth company as they truly have become an extension of our business.
Now I have time to work on other aspects of the business knowing my bookkeeping is done, and everything is done right! As Advanced Bookkeeping Perth are also looking after my accounting, they can better help guide me on what I need to do for tax purposes. It has been a real game changer, and my only regret is not taking their bookkeeping services up sooner.